It's a brand new year at Starlite Recovery Center. Along with new additions like a new state-of-the-art building, new evidence-based program options including EMDR and neurofeedback, and a completely renovated Lodge for our emerging adult male clients, we are excited to bring on a new leader, CEO Stephanie Evan, who will take us into 2022 and beyond.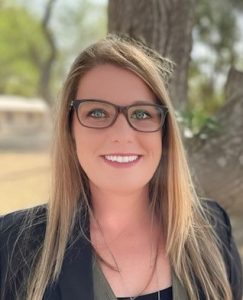 Stephanie Evan, BSN, RN, is the CEO at Starlite Recovery Center. She is a U.S. Navy veteran. She started her nursing career as an LVN in 2010 working in labor and delivery, then pursued her RN, graduating from Washington State in 2011. She worked at an acute psychiatric hospital as a psychiatric nurse while pursuing her BSN. Moving to San Diego in 2014, Stephanie continued to expand her knowledge and experience in behavioral health and substance use working as a nurse at the largest privately operated psychiatric hospital in San Diego.
Stephanie worked with adult mental health programs (both inpatient and outpatient) including a trauma program, cognitive behavioral program, dialectical behavior program, medical acute psychiatry, geriatric psychiatry, chemical dependency and substance use, eating disorders, child and adolescent behavioral health, ECT, and dual recovery. That is when she began to immerse herself in the field of chemical dependency and substance use. Advancing through the ranks, Stephanie was awarded position of lead nurse, assisting in the opening of the hospital's first medication-assisted treatment program. In 2019, she left San Diego and moved back to her home state of Texas and took her previous role serving as the Director of Nursing at Starlite Recovery Center.